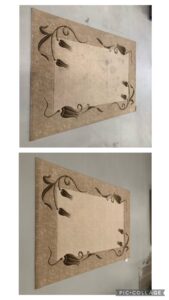 When a fire occurs and the soot settles, floorcoverings and rugs can be badly affected, but no need to worry.
The rugs pictured appear to be destined for the scrap heap, but our team, washed, cleaned, deodorised, dried, and fully restored these with our customers amazed by the result.
Whether it's soot, water, or the mess from a wild party, the Rug Cleaning Company will put your rugs through our state of the art equipment and prove we are the best in town.